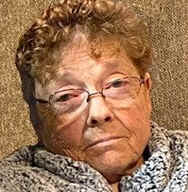 Wojtowicz, Claudette Kay
Saginaw, Michigan
Passed away on Wednesday, February 5, 2020 while wintering in Riverview, Florida. She was 71 years old. Claudette Kay Wilson was born February 10, 1948 in Saginaw, Michigan to the late Leon and Gladys (Hoxie) Wilson. She attended Delta College where she earned her associate degree in nursing. She married Horst Wojtowicz on September 9, 1971 in Bay City, Michigan. He survives her. She started her nursing career as a registered nurse with Saginaw General Hospital for many years before becoming a home care nurse. Claudette retired in 1994 after 30 years of service.
She loved to crochet, knit, and quilt. Claudette was also an accomplished traveler, traveling to all 50 states, the Caribbean, and to Italy. But, what she really loved most was spending time with her family.
Surviving are her husband, Horst; daughter, Jennifer (Shannon) Johnson; grandson, Jackson and her three nieces and nephew.
Claudette was preceded in death by her parents.
FUNERAL SERVICE: A Funeral Service will take place at 11:00 a.m. Thursday, February 13, 2020 at the Deisler Funeral Home, 2233 Hemmeter Rd. (off State), Saginaw, Michigan 48603. Rev. Amy Terhume will officiate. Committal Service to follow at the Gilford Township Cemetery.
VISITATION: Family and friends will gather at the Deisler Funeral Home, 2233 Hemmeter Rd. (off State) on Wednesday, February 12, 2019 from 3:00 p.m. until 8:00 p.m. Visitation will continue at the funeral home on Thursday from 10:00 a.m. until the time of service at 11:00 a.m.
MEMORIALS: In lieu of flowers, those planning an expression of sympathy may wish to consider memorials to Shriners Children's Hospital and Covenant Kids.
Deisler Funeral Home is honored to be serving the Wojtowicz family; condolences may be expressed to the family at the funeral home or by visiting
www.DeislerFuneralHome.com
To send flowers or a memorial gift to the family of Claudette Kay Wojtowicz please visit our Sympathy Store.