Attention!
There will no July club meeting
Happy 4th of July weekend
Meetings will resume in August

June Harmonic


Newsletter available now!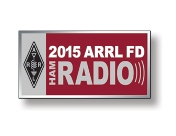 Field Day 2015
June 27-28, 2015

Labor Day Care Break


September 5- September 7, 2015
Please sign up today!

The new Yaesu System Fusion Repeater
is on the air.
Receive frequency 146.500 MHz
Transmit frequency 147.500 MHz
+1000 split
PL 103.5

Reminders
SVARA Club meetings
now start at 7 PM

Public Service Events
No public service events at this time.

Up coming Contests

No radio contest events at this time.