Robert Granstra Jr
1946 - 2020
N8XH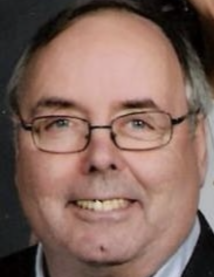 Robert Granstra passed away on Saturday June 13, 2020 at Aleda E. Lutz veteran's Medical Center in Saginaw. Bob was a former club president
and one of the people behind SVARA being host to the ARRL's 1991 National Convention.
Bob has been cremated and will be interred near his residence in Ohio.

Robert "Bob" Granstra, Jr. 74, of Clyde, died at Saginaw Medical Center, Saginaw, Michigan on Saturday, June 13, 2020.
Bob was born on February 6, 1946 in Grand Rapids, Michigan to Rachel (Foster and Robert Granstra, Sr.
He graduated from Ottawa Hills High School and joined the United States Army, serving in DeNang, VietNam.
Following VietNam, Bob attended Val Paraiso, graduating with an Associates Degree in Electronics.
For 42 years, he was employed at Philipps Medical Systems, building and repairing X-Ray, CT and MRI throughout the state of Michigan.
Bob retired in 2012 due to the limitations of Parkinson's Disease, but continued his volunteer work in the Audio/Visual Ministries of Memorial Presbyterian Church (35 years) and Trinity Lutheran Church (9 years) both in Midland, Michigan.
Mr. Granstra was a faithful, kind man, with a heart of a servant, who loved fixing things.
His mother talked of while the other boys were building tree houses, Bob took apart her clothes line to use the parts to make a radio antenna in the tree in their backyard.
Bob loved HAM radio, community television, and his family.
Bob married Dianne Schoenfeld on November 6, 2004, and dearly loved her three sons and their families, Danny and Kate Johnson, Lucy, Daniel and Joshua; Davey and Sandy Johnson, Isaac and Emma; Joe and Marissa Johnson. Bob has a son and daughter from his first marriage; Brian and Chari Granstra and Betsy Granstra. His sisters, Mary and Cathy Granstra and one niece Sabrina. Also surviving is his mother-in-law, Grace Schoenfeld of Clyde.
A family graveside service will be held at McPherson Cemetery with military honors provided by the Clyde VFW and American Legion.
To send flowers to the family or plant a tree in memory of Robert A. Granstra,, Jr., please visit our floral store.