David P. Buerkel
Saginaw, Michigan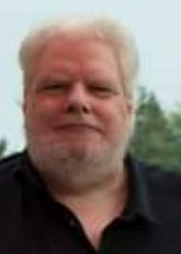 David P. Buerkel, age 67 of Saginaw passed away February 13, 2021 at Bay Shores Nursing Center in Bay City. Son of the late Clarence and Dorothy Buerkel, David was born July 12, 1953 in Saginaw. He was a 1971 graduate of Douglas MacArthur High School and attended Delta College for 2 years. He was of the Lutheran faith and was employed as a Security Guard prior to his retirement. In his spare time, he enjoyed being a Ham Radio Operator.
Surviving are 2 sons and 2 daughters, Joshua (Jessica) Buerkel, Christopher (Karen Weaver) Buerkel, Jolene Anne McGuigan, and Nikki Newman; and 4 grandchildren.
Cremation has taken place and no services are planned at this time.
To send flowers to the family or plant a tree in memory of David P. Buerkel, please visit our floral store.